UniBank's Upton, MA, branch location brings our state-of-the-art convenience banking to one of the most desirable towns in Central Massachusetts. Nestled at the junction of I-90 and I-495, Upton is a bedroom community, and our Upton, MA bank focuses on delivering the services our customers here will need most, whether that's new personal checking and savings accounts, home mortgages, business loans, financial planning services, or anything in between.
The Upton UniBank branch is also proud to offer the following additional services:
Safe deposit boxes
Drive-up teller window/ATM (accepts deposits)
Walk-up ATM
Coin machine
Instant issue debit cards
---
Anjali Paranjape
Vice President, Regional Manager
NMLS #930661
Email: Anjali.Paranjape@unibank.com
Phone: 508-529-3297
Anjali is UniBank's Regional Manager, based out of our Upton branch. With 10+ years of experience, Anjali brings a true commitment to helping her customers and clients achieve their financial goals to our Hopkinton location
If you want to contact Anjali, please email or give us a call to schedule an appointment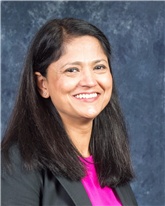 ---
113 Main Street Upton, MA 01568
Phone: 508-529-3297Fax: 508-529-6913
Lobby & Drive-Up Hours:
Mon-Wed: 9am - 4pm
Thurs: 9am - 6pm
Fri: 9am - 4pm
Sat: 9am - 12pm
Sun: Closed
---
State-of-the-art Banking Services in Upton, MA
The Upton UniBank branch brings our mission of building a thriving, financially healthy local community to one of Central Massachusetts's most desirable towns, and also allows us to serve customers in nearby Westborough and Mendon, MA. Our Upton branch delivers state-of-the art convenience banking features, including a drive-up teller window, drive-up ATM, walk-up ATM, instant issue debit cards, and a coin machine.
UniBank's mission is to serve as the go-to partner in building financially healthy, thriving communities, freeing our customers to focus on what really matters.


1 Non-Deposit Investment Products are NOT A DEPOSIT, NOT FDIC INSURED, NOT INSURED BY ANY FEDERAL GOVERNMENT AGENCY, NOT GUARANTEED BY THE FINANCIAL INSTITUTION AND MAY GO DOWN VALUE.