UniBank's newest location, our Shrewsbury branch takes our commitment to state-of-the-art convenience banking features to the next level. Located on Route 9 at the Lakeway Commons Plaza (the former site of Spag's discount department store location), our Shrewsbury, MA bank has embraced UniBank's mission to play a positive role in the communities we serve from its opening.
In addition to all of our customers' personal banking needs, UniBank is also proud to offer at our Shrewsbury branch the following additional services:
Interactive Teller Machine (ITM)
Coin machine
Instant issue debit cards
Free wifi at our UniBank Café
Anjali Paranjape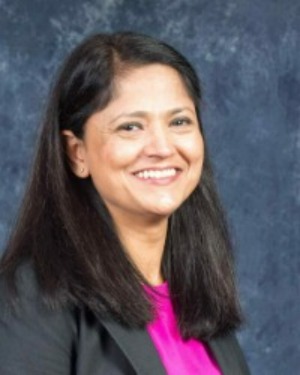 Regional Manager
NMLS #930661
Email: anjali.paranjape@unibank.com
Phone: 508-365-1500
Anjali is UniBank's Regional Manager, based out of our Shrewsbury branch. With 10+ years of experience, Anjali welcomes the opportunity to help her clients

If you want to contact Anjali, please email or give us a call to schedule an appointment.
---
193 Boston Turnpike Shrewsbury, MA 01545
Phone: 508-365-1500Fax: 508-435-0338
Hours: Mon-Wed: 9 am - 4 pm
Thurs: 9am - 6pm
Fri: 9am - 4pm
Sat: 9 am - 12 pm
Sun: Closed
---
State-of-the-art Banking Services in Shrewsbury, MA
The UniBank branch in Shrewsbury, MA, brings our mission of building a healthy local economy to one of Worcester County's most desirable destinations. Our Shrewsbury branch delivers state-of-the art convenience banking features, including the latest technology—an Interactive Teller Machine (ITM). An ITM gives our customers all of the same benefits of a traditional ATM, with the added ability to connect live with a UniBank Customer Contact Center Representative. ITM users can also request that the machine provide money in denominations of $1s, $5s, $20s, and $100s. ITMs are the latest example of UniBank's desire to push the bounds of what our customers expect, in our effort to always deliver the most convenient and effective way to manage your financial present and future.
At UniBank, we take our mission seriously, to be your partner in achieving financial health, so you can focus on what really matters.


1 Non-Deposit Investment Products are NOT A DEPOSIT, NOT FDIC INSURED, NOT INSURED BY ANY FEDERAL GOVERNMENT AGENCY, NOT GUARANTEED BY THE FINANCIAL INSTITUTION AND MAY GO DOWN VALUE.