A
Mass Save
®
HEAT Loan
*
from UniBank is an interest-free energy efficiency loan of up to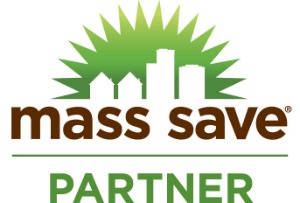 $25,000.00 for homeowners looking to increase their home's energy efficiency.
As a participating lender, UniBank offers
Mass Save
HEAT Loans on qualifying improvements including:
Mass Save recommended attic, wall and basement insulation
Heating systems

Domestic hot water and solar water heaters
Central air conditioning and heat pumps
ENERGY STAR® qualified replacement windows
Energy-efficient thermostats

How do I qualify for a Mass Save HEAT Loan?
To qualify for this energy efficiency loan, you must have: 
A completed Mass Save Energy Assessment

The first step you need to take to determine if you are eligible, is to visit MassSave.com/HEATLoan or call 866.527.SAVE (7283) to schedule a Mass Save Home Energy Assessment. This free assessment takes approximately 2 hours, and provides important information about your home's energy efficiency and the best way to use your HEAT Loan. 

A contractor proposal and documentation
A Mass Save HEAT Loan Authorization Form 
To speak with a UniBank representative about the Mass Save HEAT Loan Program, call 800.578.4270 or stop by your
local branch. 
*Customers must meet program eligibility requirements to participate. Eligibility for the HEAT Loan Program is based on completing a Home Energy Assessment and pre-approval. Some restrictions apply and offers are subject to change or cancellation. Financing is subject to credit approval. Additional terms and conditions apply. Visit MassSave.com/HEATLoan or call 1-866-527-SAVE (7283) for details and to learn more about the program. Recording fees will be required for loan amounts that exceed $15,000 at borrower's expense; recording fees total $75. Maximum loan amount is $25,000.00.

The Property must be owner-occupied. Townhouses and condominiums are excluded. 
UniBank Heat Loans are available for properties located in Worcester and Middlesex counties.