UniVest Financial Services offered through Infinex Investments, Inc., can direct you into any number of options and products to give your investments the right balance. We help you select the right investment vehicle or mix of products that will maximize the benefits of your plan including:
Retirement Planning: Including business retirement plans and IRAs
Mutual Funds
Tax Deferred Annuities
Stocks and Bonds
Life Insurance
Long Term Healthcare
College Savings Accounts
Trust Services
John Lyons, CFP® of UniVest Financial Services offered through Infinex Investments, Inc. can help you learn about all these options — quickly and easily. We will also provide you with the information, projections, trends and opportunities that will help you make those important decisions. Working with you, we will help put together a reasonable plan that can provide the financial security you need while being mindful of your tolerance for risk. 
We are here to help you. There is no hard sell. No pressure. Our only goal is to create a strategy and package of investment products that deliver the results you want.
We make investing as simple, convenient and pleasant as possible. Our commitment to the communities we serve and dedication to quality service is reflected in every step of the investment process. We look forward to helping you create the plan for your financial security.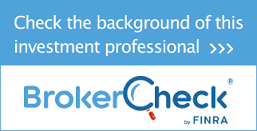 ---
Important Information
This website is for informational purposes and nothing on this website constitutes an offer to purchase or sell securities.
For more information about a particular non-deposit investment product, ask for a prospectus. Please read it carefully prior to investing.
Investment and insurance products and services are offered through INFINEX INVESTMENTS, INC. Member FINRA/SIPC.  UniVest Financial Services is a trade name of UniBank. Infinex and UniBank are not affiliated. Products and services made available through Infinex are not insured by the FDIC or any other agency of the United States and are not deposits or obligations of, nor guaranteed or insured by, any bank or bank affiliate. These products are subject to investment risk, including the possible loss of value.