John V. Lyons, CFP®
John Lyons has been at UniBank since 2000, and has been an Investment Executive with Infinex Investments, Inc. for that same period of time.  He started in the banking industry in 1989, and has been working with Massachusetts clients on retirement and investment planning since 1992. He holds an Undergraduate Degree from St. Bonaventure University and Master's Degree from Framingham State University.  John has been living in the Blackstone Valley in Massachusetts since 1989.
When you meet with John, his first priority is to listen to you to understand your financial goals, such as retirement, college education for your children, a second home, etc. Once he has these facts, John will chart out a financial investment program that makes sense for you and your budget.
As a CFP®, you can be assured that
John will present you with relevant information to help you get the "big picture" on all of your financial options.
John will stay up to date on the latest investment products and services so you can take advantage of the latest trends.
John follows a strict Code of Ethics and Professional Responsibility so you can trust that he is looking out for your best interests.
John passed a 2-day, 10 hour CFP® Board approved examination, which shows he has the information and answers.
The Certified Financial Planner Board of Standards, Inc., is a professional regulatory organization acting in the public interest by fostering professional standards in personal financial planning. The CFP Board establishes and enforces education, examination, experience and ethics requirements for CFP® professionals.
Insist Upon Using A CERTIFIED FINANCIAL PLANNER™ Professional to Plan Your Financial Future. Contact John V. Lyons, Infinex Investment Executive, 508-849-4242, or by Email today!
Sign up to receive UniVest Monthly, our monthly newsletter keeping you up to date on current investment issues and more, right in your email inbox! View our latest issues now!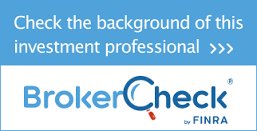 ---
Important Information
This website is for informational purposes and nothing on this website constitutes an offer to purchase or sell securities.
Investment and insurance products and services are offered through INFINEX INVESTMENTS, INC. Member FINRA/SIPC.  UniVest Financial Services is a trade name of UniBank. Infinex and UniBank are not affiliated. Products and services made available through Infinex are not insured by the FDIC or any other agency of the United States and are not deposits or obligations of, nor guaranteed or insured by, any bank or bank affiliate. These products are subject to investment risk, including the possible loss of value.