Christopher D. Foley Promoted to Executive Vice President of UniBank
UniBank recently announced that Christopher D. Foley has been promoted to Executive Vice President (EVP). In this role, Mr. Foley is responsible for Consumer Banking, Business Banking, Mortgage Lending, Consumer Lending, Marketing, Deposit Operations, Call Center, Investment Services, and Facilities.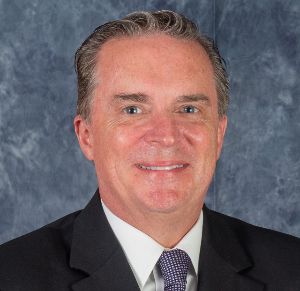 Mr. Foley has served UniBank and the community since 2003 making his home in the Blackstone Valley Community for more than 18 years.  Previously working at Citizens Bank, Mr. Foley has 32 years of experience in retail banking focusing on "doing the right thing" for customers.  This mindset is embodied in his determination to grow UniBank's presence in the community by expanding branch offerings, technology, small business development, and community engagement.  Mr. Foley holds a Masters of Business Administration degree in Management from Suffolk University and a Bachelor of Science degree in Finance from Bentley University. 
UniBank is dedicated to giving back to the communities it serves and Mr. Foley embraces that mission. He is a Director for the Milford Regional Healthcare Foundation and he serves on the Investment Committee for Milford Regional Medical Center. He is also the Immediate Past President of the Blackstone Valley Education Foundation, Past Chair of the Retail Banking Committee for the Massachusetts Bankers Association, and Past Chair of the Program and Events Committee for the Blackstone Valley Chamber of Commerce.   

"I'm thrilled to continue to grow with UniBank and I look forward to working with the team to achieve the company's goals and uphold UniBank's mission to serving the financial needs of individuals and businesses in the region," commented Christopher D. Foley.