Brennan R. Campbell Joins UniBank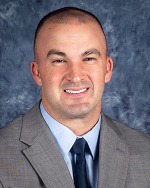 UniBank recently welcomed Brennan Campbell as Vice President of Commercial Banking. In this role, he is responsible for developing, maintaining, and growing the commercial loan portfolio of real estate investors, small businesses, and non-profit organizations within Massachusetts.
Mr. Campbell has over 16 years of banking experience, most recently as Vice President Commercial Relationship Manager at Fidelity Bank in Worcester. He holds a Bachelor of Finance and Management degree from Nichols College.
UniBank prides itself on community involvement and Mr. Campbell embraces that mission as a Board member for the Habitat for Humanity MetroWest/Greater Worcester. He is also an active member of Nichols College Board of Advisors.